What will my breast reduction incisions and scars be like?
These vary according to type of incision your aesthetic surgeon suggests for you. Your surgeon can conceal some incision lines in natural breast contours, but others will be visible on the breast surface. Although incision lines are permanent, in most cases they will fade and significantly improve over time. Aesthetic plastic surgeons make every effort to hide and minimize scars, with the goal of achieving the desired results with the shortest possible scar. Special tissue handling and suture techniques further minimize scars.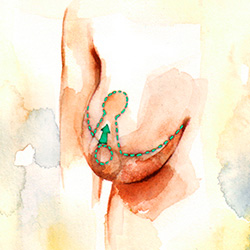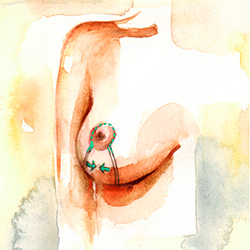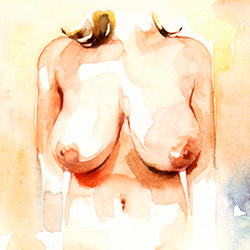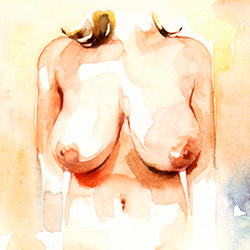 This common anchor incision follows the breasts natural contours and defines the new location for the nipple.
Once breast tissue, fat and skin are removed, the skin is brought down and together to reshape the breast.
Large breasts that sag can cause back pain and other physical and emotional discomfort.
After surgery, breasts will be in proportion to your body and scars will fade over time.